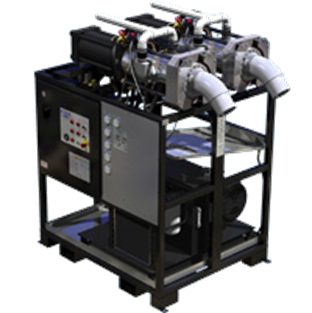 Cold Jet dry ice production equipment produces the purest dry ice available.
Our dry ice production equipment has been specially engineered to produce the highest density extruded dry ice available. Cold Jet dry ice has a longer shelf life, better transportability, and offers better blasting aggression.
Cold Jet pelletizers can be equipped with multiple dies to produce various extrusion sizes. From nuggets to pellets, Cold Jet Pelletizers offer a broad range of solutions.
Superior Cold Jet benefits include:
•Fully automated, one-button operation – 24/7 operation capable
•Open frame for quick maintenance
•Best output to footprint ratio available
•Made to UL, USDA, FDA, CE standards