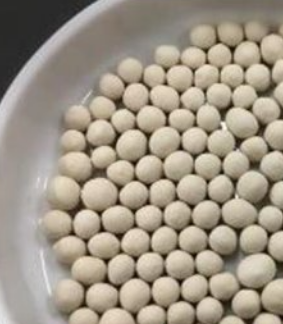 MOLECULAR SIEVE OVERVIEW
Molecular sieve also known as synthetic zeolite. It is moisture adsorbent, but completely changed the concept of conventional adsorbents with high strength, heat resistance and various shapes and sizes to answer all applications.
We are expanding many new applications in drying, refining and separation processes in industries such as oil refining and petrochemical. SDK group has been manufacturing and selling molecular sieves for more than 50 years, and providing excellent products to a wide range of industries.
Based on our own technology, we do provide proposal and consultation about the selection of adsorbents, the most suitable grade. Also, we could give suggestion regarding the design of adsorption facilities.
Product detail
| | |
| --- | --- |
| Grades: | 3A, 4A, 5A, 13X as a general grades, and more special grades can be proposed. |
| Description: | We have various grades of molecular sieve. With our original development and technology, they are loved by customers in various industries all over the world. |
| Application: | Oxygen concentrator for respiratory patientPressure sing dryers in air brakeMoisture removal for curing process control in polymer paints, epoxies and urethanesRefrigerant dehydration in automotive and refrigeratorDehydration in packaging / containers for products such as pharmaceuticals, test kits, vitamins, foods, candy, machine parts, films, and instrumentsRemoval of impurity in Air separation plant/Natural gas plant/Chemical plant |
| Benefits: | High reliability with international standardGlobal brand with customers around the worldCheaper costHigh flexibility to be used with any facilities or branded systemsFree consultation via email/Whatsapp or on-site visit |