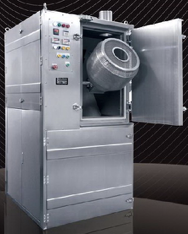 The Ultra Shot uses the cooling characteristics of Liquid Nitrogen or Liquid Carbon Dioxide to make flashes become brittle (Rubber, Plastic, Die-Cast, Aluminum, Magnesium or Other Products), and blasts Shot Media (Polycarbonate) at a high speed toward them to de-flashes excellently. In the meantime, the material of products keep high quality and accuracy.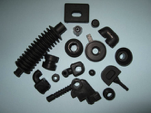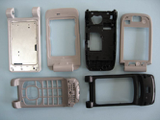 Unique Features:
Causing no surface damage
Fine deflashing in micro unit
Requiring very short time for deflashing
Increasing Productivity and Capability
Products Application:
Various rubber products
Plastic products
Die-casting products (Zinc, Aluminum, Magnesium)
Others like, etc.
Before After