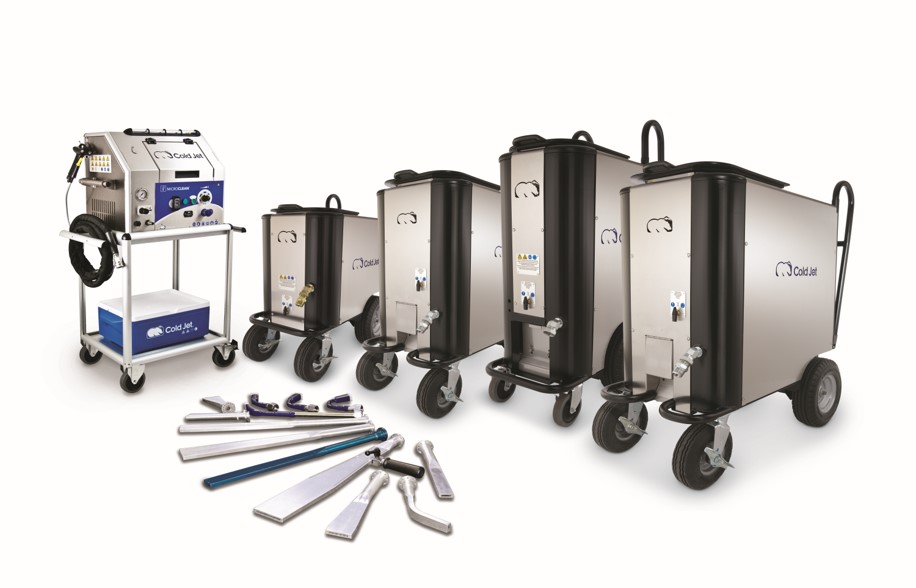 Instead of using hard abrasive media to grind on a surface (and damage it), dry ice blasting uses soft dry ice, accelerated at supersonic speeds, and creates mini-explosions on the surface to lift the undesirable item off the underlying substrate.
Dry ice blasting has many unique and superior benefits over traditional blasting media.
Dry ice blasting:
is a non-abrasive, nonflammable and nonconductive cleaning method
is environmentally-friendly and contains no secondary contaminants such as solvents or grit media
is clean and approved for use in the food industry
allows most items to be cleaned in place without time-consuming disassembly
can be used without damaging active electrical or mechanical parts or creating fire hazards
can be used to remove production residues, release agents, contaminants, paints, oils and biofilms
can be as gentle as dusting smoke damage from books or as aggressive as removing weld slag from tooling
can be used for many general cleaning applications


Aero 40 Dry Ice Blasting Machine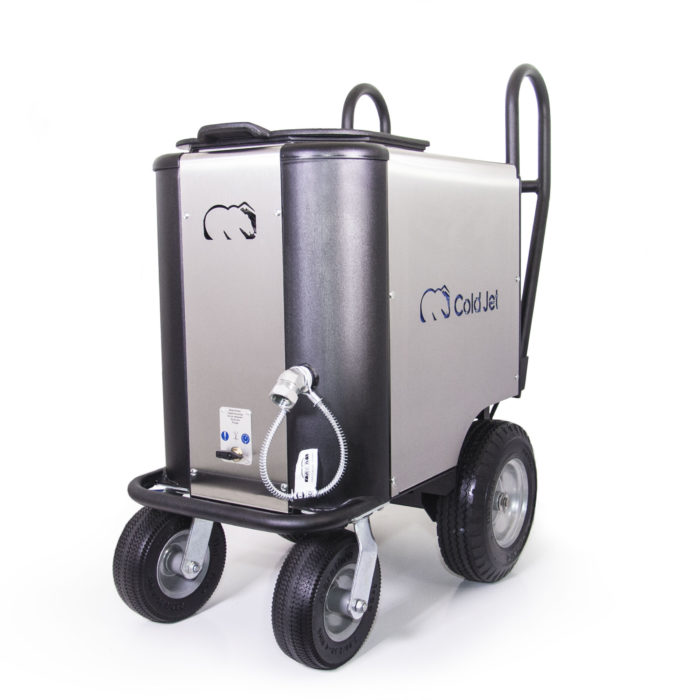 Introducing the Aero 40 – the new benchmark in dry ice cleaning. The Aero 40 delivers a complete clean you can rely on every time you use it. And with its variable pellet feed, durable welded steel frame, sealed lubrication system, and SureFlow System with patented isolated hopper, advanced agitation and insulation, the Aero 40 sets the bar extremely high for a dry ice blasting system.
i³MicroClean Dry Ice Precision Blasting Machine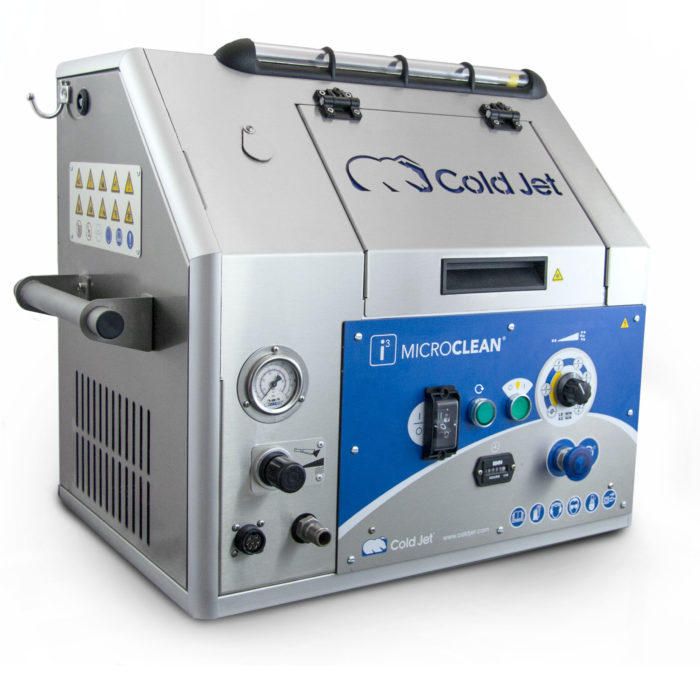 This revolutionary table-top cleaning system capitalizes on Cold Jet's patented shaved ice and feeder technologies to deliver a complete precision cleaning solution. The i³MicroClean thoroughly cleans small, complex cavities and crevices that other methods cannot reach, as well as cleaning delicate surfaces faster than traditional cleaning methods – without abrasion or disassembly.
Ice Tech – Xcel 6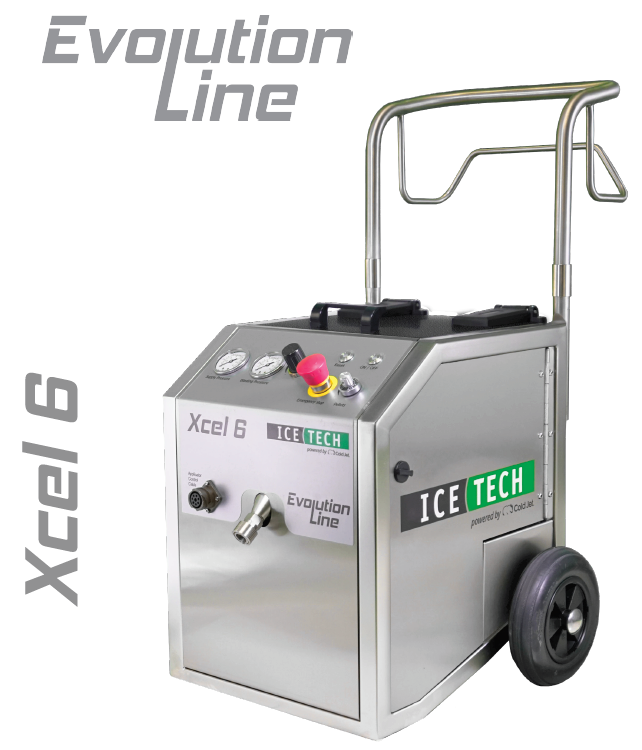 Evolve the way you clean your equipment with the enhanced Xcel 6. Designed with advanced operating principles, the Xcel 6 maintains a smooth cleaning performance while enhancing dosing disc operation. With a small footprint and a stainless steel frame, the Xcel 6 is designed to provide a reliable cleaning solution with minimal air requirements.